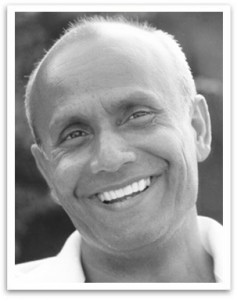 Spiritual master and peace advocate Sri Chinmoy was born in East Bengal, India, on August 27, 1931. Since his early childhood he attained the state of God-realisation and was very active throughout his life. He gave university talks on divine subjects, composed thousands of spiritual songs, wrote around 1600 books (many of them with poems), gave 777 peace concerts throughout the world, created thousands of his "Jharna-Kala" artwork and millions of "soul-bird" drawings. He was also a prolific sportsman, weight-lifter, founder of the "Oneness-Home Peace Run" and promoter of ultra-distance running such as the largest race in the world, the 3100 mile run in Queens, New York. Aged 76 he passed away on October 11, 2007 in Queens, New York. The pictures in this Blog remember his presence on earth. Every day you will find one new photo.
This Photo Blog is hosted by Vasudeva Server and  moderated by Kedar Misani, a photograher, videographer and blogger from Switzerland who is a student of Sri Chinmoy for 39 years. All photographers are welcome to contribute their pictures to this site.
Copyright
Except where otherwise noted, content on this site is licensed under a Creative Commons Attribution 3.0 License
In short, this means that you can reproduce content on another website. However, you cannot alter the content in any way.
Photos on this site are released under a CC-Share – Alike License.